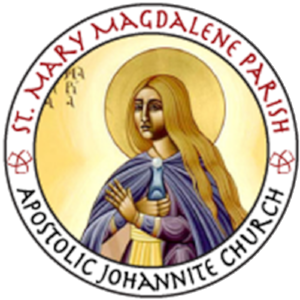 The Parish of St. Mary Magdalene is a parish in standing of the Apostolic Johannite Church and under the Auspice of the Arch Diocese of Wisconsin. We are dedicated to the tradition of St. John the beloved disciple of Jesus, rooted in the heritage of St. John the Baptist and guided by direct, experiential contact with the Divine.
As an esoteric, Gnostic Christian communion we draw inspiration from the wisdom of Judaism, the Christian New Testament, Alexandrian Hermeticism, and Gnostic Scriptures including those from the Nag Hammadhi Library as well as others. Inspiration is where you find it and you will find a community who will be willing to talk about many of the worlds sacred writings.
We are a Sacramental church and acknowledge all the sacraments of the Christian Church. We hold mass every Sunday at 1:00PM for a full Gnostic Liturgy and other special Vigils and Liturgies in response to the season. Communion is open to everybody, and you may participate or not as you wish. Additionally, we offer a Prayer & Meditation Group to explore and practice different forms of Prayer & Meditation from the Christian faith. We also have an ongoing study group that discusses sacred texts that are of interest to the members. There are no requirements for participation other than respect of other people's ideas and an honest desire to discover truth through experience.