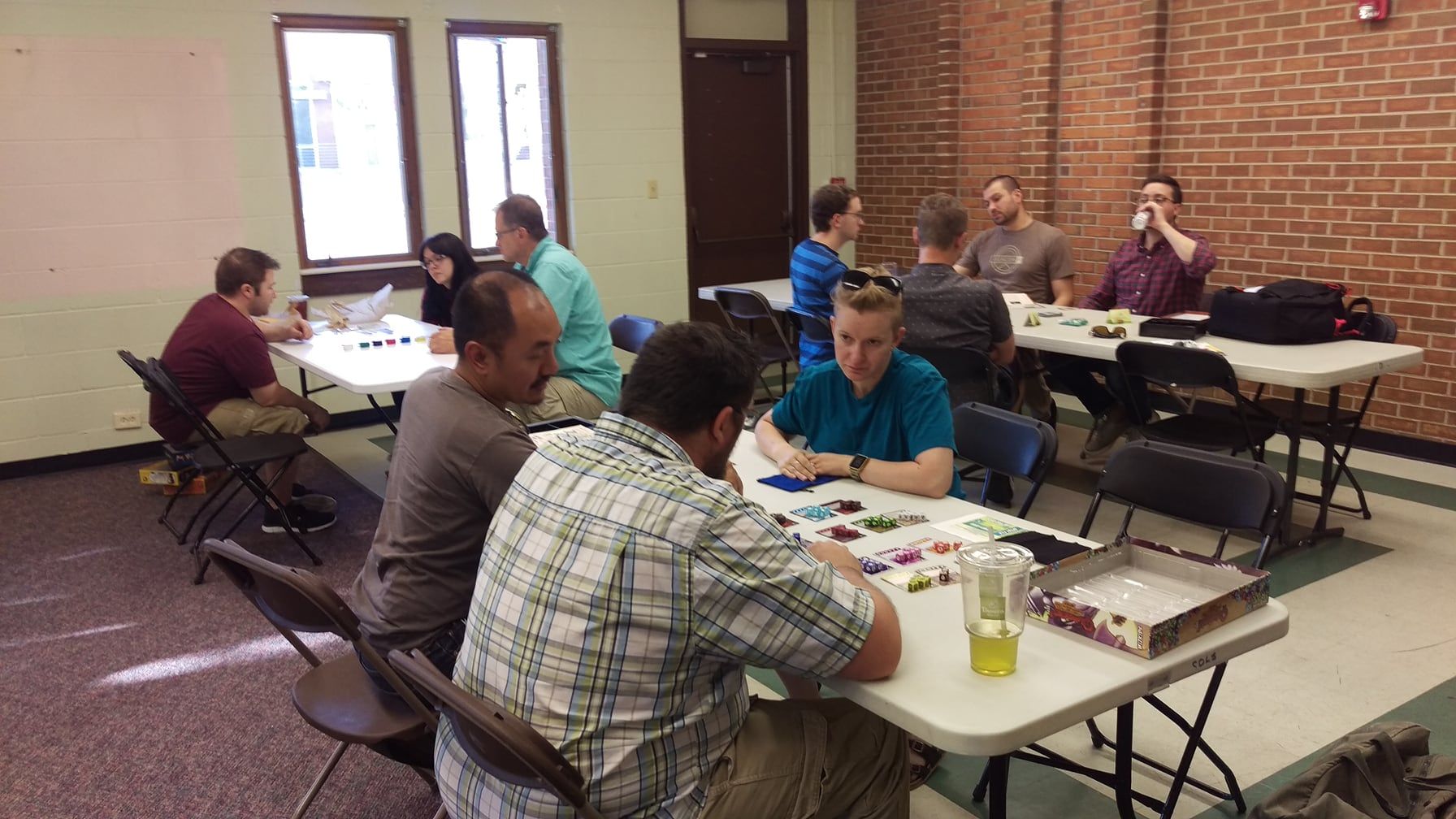 We meet on the 3rd Saturday at 5:00 p.m.
Join us for an evening of board games! This is an intergenerational event. We have games for all levels, from more serious long ones to social games to cooperative ones. Bring a snack to share. Kids can join in the games - we will not have separate childcare.
Games in our group's inventory include: Abracada-What?, Battleship, Candy Land, Cartagena, Checkers, Citadels, Cobra Paw, Codenames, Cranium, DiXit, Dragonwood, Gem Rush, Hanabi, Harry Potter Hogwarts Battle, Jaipur, Jamaica, Kingdomino, Labyrinth, LIFE Twists and Turns, Loot, Lotus, Mechs Vs. Minions, Mission Red Planet, The Mind, Motherland, Noah, Oceanos, Pandemic Iberia, Pirate's Cove, Powergrid, Quadropolis, Quartz, Quelf, Queendomino, The Queen's Necklace, Raccoon Tycoon, Raiders of the North Sea, Robinson Crusoe, Scrabble, Sorry!, Spirit Island, Splendor, Stop Thief, Terra Mystica, Thief, Ticket to Ride New York, Suspicion, The Wizard Always Wins, Yamatai, Ziltch! and many more.
If there's a particular game you want to ask about or make sure we have on hand that evening, let us know!