Conscious Aging Monthly Learning Group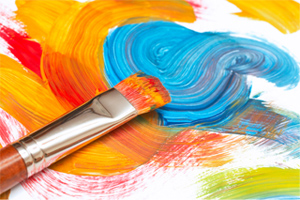 Treat yourself to summertime fun! Bring your kids (any age). We will exercise our brain utilizing eye-hand activities such as a watercolor project as well as some simple juggling exercises!
Now that we know that the brain can continue to learn and grow, come and experience some fun activities that help. Our brain chemistry actually changes when we work with our hands. By the simple act of using our hands we can forge entire new neuro-pathways in our brains that could not be made in a less physically active environment. It not only invigorates the mind, but can help to relieve anxiety, depression, and panic attacks. Additionally, working with our hands can become a form of mindful meditation.
In this workshop, you will experience a watercolor project and juggling as forms of mindful practice. You'll be led through simple activities utilizing your hands that will give you the experience of quieting the mental chatter in your mind and settling into a present-moment creative experience.
Presenter: Wendy Satsky, M.Ed., is an artist and teacher whose passion is to share her love of art with others. Wendy's calligraphic paintings are inspired by nature, beauty, and wisdom in everyday life. She conducts healing arts workshops and serves as Art Director for Denver's People House where she manages the Pendleton Art Gallery.