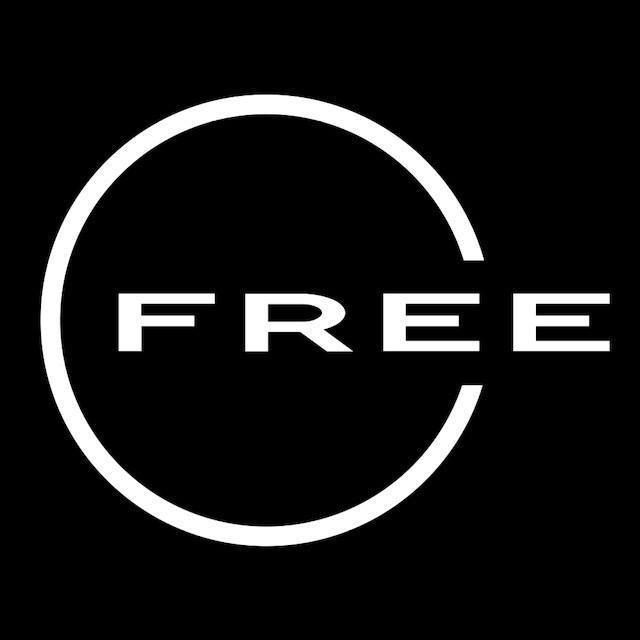 Dear U Park Family, 
As you may have heard, over the past month our congregation has been presented with an exciting opportunity to support the ministry of a new United Methodist church called the Free Spiritual Community. A month ago, a combined meeting of the Finance Committee, Trustees, and Administrative Council voted unanimously to lease the Evanston Center to the Free Spiritual Community, with the understanding that Free is also interested in buying the building. This week's Pastoral Letter is a little longer than usual, but I wanted to answer some questions that have arisen in response to the news of our sister church leasing and possibly buying space from us. My letter this week is in a question-and-answer format – and as I say at the end, if you have further questions or comments please do not hesitate to contact me. 
How did we come to consider leasing and possibly selling the Evanston Center to Free Spiritual Community? 
On September 16, Andy received a call from Jeff Rainwater, Superintendent of Congregational and Community Vitality in the Mountain Sky Conference. Jeff is responsible for working with new church starts (among other things). He asked if we might have space at Evanston Center to rent to Free Spiritual Community, a new United Methodist church serving "addicts, loved ones of addicts, and spiritual refugees." Andy replied that a church renting that space had recently moved out and we would love to talk with Free.  
An hour later, Andy received a call from Rev. Ryan Canaday, the Pastor of Free Spiritual Community. Free had raised money for a down payment and secured a mortgage to purchase a building in Centennial, but with little time before the scheduled closing the sale was denied on Zoning grounds. Free now had to vacate its current space by November and had no place to go.  
Free began as a series of informal meetings in 2018. In 2020 Ryan was appointed there as a full time Pastor. Since then, the ministry has outgrown its present space and needs to expand. Free not only needs a worship space but wants to become the sole occupant of a building. They are interested in both a lease and the possibility of purchasing the Evanston Center Building.  
Wednesday September 22, Andy called each member of UPUMC's Board of Trustees, filling them in on the situation and seeking their feedback. Over the next few days, Andy had several further conversations with Ryan, our District Superintendent Jessica Rooks, and members of the University Park UMC Congregation.  
Tuesday September 28, UPUMC held a joint meeting of our Finance Committee, Trustees, and Administrative Council. At that meeting, we heard from Rev. Ryan about Free's ministry and their desire to lease and discuss purchasing the Evanston Center building. After discussion, that combined body voted unanimously to empower Andy and the Trustees to negotiate a lease with the Free Spiritual Community.   
Free will need to begin their occupancy of the Evanston Center by November 1, 2021. The initial lease will be for a three-month term, renewable up to three times with no requirement to modify the lease agreement. That flexible period will allow time to continue discussion about Free's possible purchase of the Evanston Center building as well as to assess the lease itself and make any necessary modifications to the agreement.  
Free has said since the beginning of our conversations that they want to spend up to $150,000 renovating the Evanston Building in the first few months of occupancy. Those renovations would be done at Free's expense, and if for any reason Free decides to leave the Evanston location for another site, UPUMC would be under no obligation to reimburse them.  
The lease agreement specifies that no structural changes to the Evanston Building can take place without specific written permission from UPUMC during the period of the lease.  
Under the Evanston Center lease terms, UPUMC will continue to receive revenue from leasing the Cell Tower located in the Evanston Center for the duration of its current contract with Verizon, which lasts through 2023. If the Free Spiritual Community buys the Evanston Center Building, those cell tower lease payments would go to them.  
Why is this transition happening so fast?  
We have moved quickly because of Free's deadline to vacate their present location. As noted above, Free intended to purchase another building, but was denied permission to do so just a few weeks before their planned closing date.  
Why does Free need the entire building? 
Free is growing rapidly. In addition to their weekly worship service held on Saturday evenings, they host ministry gatherings daily, ranging from 12 Step groups to Yoga. The Free community also plans to have an onsite counselor specializing in issues of addiction and recovery.  
Free funds its ministry in part through roasting and selling organic coffee, and that business employs women in recovery. They plan to expand that business into a café serving and selling their products. The coffee will be roasted and sold on the premises of the Evanston Center, which will require space for their roaster and packaging equipment.   
What will happen to the other groups that now rent space at the Evanston Center?  
Bethany Hader Crabbs, the Director of the Evanston Center, has notified each group currently using space at the Evanston Center of the upcoming changes there. Some of those groups will move to the University Park building, including Girl Scouts, the Centus Counseling Office, and others. Some may find new locations. The English Learning Center will initially be a co-occupant with Free Spiritual Community, remaining in place at the Evanston Center until the end of May 2022 at the latest. The ELC is looking for other locations, and we have referred them to one other possible site. We are also exploring the possibility of relocating the ELC to University Park.  
What will happen to Bethany's job as Director of Wholeness and Healing for University Park UMC? 
Bethany will continue to be employed full time at University Park UMC as our congregation's director of Wholeness and Healing. Her job description will change, as she will no longer be responsible for managing the Evanston Center. But her basic responsibilities for congregational care and spiritual formation will remain.   
All real property of United Methodist congregations is held in trust for the Annual Conference of which the congregation is a part. Does University Park UMC have the authority to lease or sell the Evanston Center, and are we required to turn over any money we might receive from that lease or sale to the Annual Conference?  
University Park UMC does have the authority to lease the Evanston Center, and we have been doing so for eight years. If we did sell the building, all proceeds from the sale would come to UPUMC.  
To sell the Evanston Center building to Free, we would need to secure the approval of the District Committee on Buildings and Location. That body ensures that a sale follows the requirements in the United Methodist Book of Discipline (which is the denominational rules governing how churches are organized and governed). The Superintendents of our District and of Free's current District would be involved, and we would need to take a vote of the congregation at a Church Conference. The Book of Discipline specifies that proceeds of a church building sale are restricted to use for capital projects, although exceptions may be made with permission of the Annual Conference. Andy has confirmed all of this with Jessica Rooks, our District Superintendent, and with the Chair of the District Committee on Buildings and Location.   
Why would we lease the building to another organization that plans to use it for many of the same purposes we do?  
Free Spiritual Community is a sister congregation of the UMC in need of a location for their ministry. They are growing an innovative ministry with a population that our church does not reach: people who have become alienated by traditionally practiced Christianity, but who hunger for spiritual community. They will carry out much of the original vision for the Evanston Center, offering a community gathering space, 12 Step and community support groups, counseling, and other groups and classes. Leasing the Evanston Center to Free Spiritual Community will also return the building to its original purpose as a United Methodist Church. This is an opportunity that was not available to us in 2013 when our two congregations merged, supporting a vibrant and growing nontraditional faith community.   
What will happen to the contents of the Evanston Center?  
Most of what's in the building will need to be moved out. We are investigating donating usable items to other churches or to nonprofit agencies that can use them to benefit their clients. Free can use the chairs there for their worship and groups. Items of special sentimental or spiritual value to the former Evanston congregation will be moved to the University Park building and used for worship or other ministries there.  
Are we being forced or pressured into this transaction by the Bishop, Superintendents, or the Annual Conference? 
No. At no point in any of our conversations with representatives of the Annual Conference has there been any hint of pressure or preference for a particular action or result. 
If you have further questions or wish to discuss our lease and possible sale of the Evanston Center building to Free Spiritual Community, please feel free to get in touch with me.  

 
adunning@uparkumc.org  
303.722.5736 (office) 
Grace and Peace, 
Andy