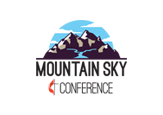 March 17, 2021 
Dear U Park Family, 
Happy St. Patrick's Day!  
Yesterday Rahdearra Paris Woods, our Director of Journeys in Faith (our Children's, Youth, and Family ministry) and I were in a Zoom meeting with our District Superintendent to discuss the latest news on our impending denominational split. As you may know, the United Methodist Church was headed for a schism in 2020, largely due to a longstanding dispute over the full inclusion of LGBTQ people in the life of the church. That split seemed as though it would be finalized in our General Conference in 2020. (A "General Conference" is the quadrennial meeting of United Methodist delegates from all over the world, at which changes to our denomination's rules and governance can be enacted.) Because of the pandemic, that General Conference was initially postponed until September of 2021. A few weeks ago, we received news that it has been postponed once more, this time until August or September of 2022. This has created several complications for United Methodism, and I want to update you on a few of them.  
First, it's important to realize that none of this affects our congregation's life for at least the next few years. Effects thereafter will be relatively minor. We will continue being who we are. The changes afoot all have to do with the larger Methodist connection of which we're a part. That said, the change in General Conference date necessitates the following changes in the denominational calendar.  
There are some "housekeeping" items that need to be voted on this year for the denomination to continue functioning; these generally involve authorizations for continued work at the global level. An online meeting will be held in May to authorize a paper ballot on those items. If that proposition is approved, a paper ballot will be mailed out to General Conference representatives around the world and the necessary authorizations should be in place by July.  
Our Jurisdictional Conference (the meeting of delegates from the Western U.S.) will be held in July. The most important role of Jurisdictional Conference is to elect Bishops, of which there are five in our Western States. Three of our five bishops are retiring in July, and partly because of the pending changes we will not replace them until after the postponed General Conference in 2022. This leaves two Bishops to preside over the Western Jurisdiction, which will mean some dramatic changes in our Bishop's responsibilities and her level of engagement in our Annual Conference.  
Our Annual Conference (the local regional meeting of delegates) will be held in October of this year, rather than in June as it has traditionally been. There is talk of changing this date, but that's not been decided. One advantage to holding Annual Conference in October is that we stand a far better chance of meeting in person than if we kept the June date.  
Newly ordained or appointed clergy require approval by vote of clergy in the Annual Conference. To vote on the new class of ordinands, a special clergy session will be held online in May. Normally the clergy session takes place at Annual Conference in June, but because of the Annual Conference delay we've had to adjust that date.  
I know that this may be confusing. As always, please call or email me at the church if you have questions or comments about any of it. As I noted above, the most important takeaway for us is that while the impending split will change the worldwide Methodist connection in important ways, none of these changes have any immediate effect on our congregation's life. Our congregation is poised to thrive, and as we emerge from the pandemic I believe we're going to do just that. I share this denominational news with you simply as part of my responsibility to keep you informed. As new developments arise, I'll share those as well.  
However chaotic all this may be, I'm grateful that I get to go through it at University Park UMC. This church is a gem, and I'm privileged to serve here. 
Grace and Peace, 
Andy