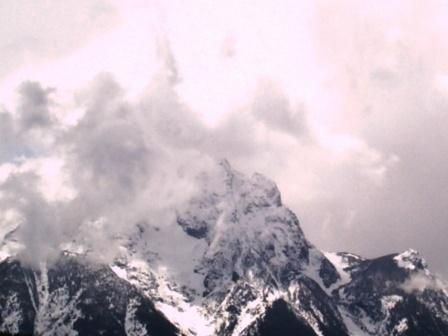 Hope for Solid Living in a Fractured World
An Advent reading for week one is Isaiah 60:1-3. The Jewish people have been freed from Babylonian captivity. Some were on their way to Judah and were experiencing desperate darkness. Isaiah tells them to "Arise, and shine. For their light has come." What a word of hope in the midst of darkness and despair.
            Advent is a time of waiting, reflecting, preparing for the birth of Jesus.  This Advent there's an alarming level of polarization, a raging pandemic, economic and social unraveling, staggering levels of inequality and racism.
            The brokenness of our nation rips my heart. But even in the midst of our groaning, there's hope. "Hope means to keep living amid desperation and to keep humming in the darkness." (Henry Nouwen)
            This is God's world. We dare hope and trust that God is present and at work in the world. Hope is the confidence that from destruction and loss God knows how to draw life so that life is worth living for all of us.
            In The Moon Magazine, we find that "One of the most calming powerful actions we can do to intervene in a stormy world is to stand up and show our soul….The light of the soul throws sparks, can send flares, build signal fires…cause proper matters to catch fire….Struggling souls catch light from other souls who are lit and willing to show it…."
            For some, Advent affirms that our light has come. Jesus is "life, and the life was the light of all people. The light shines in the darkness and the darkness did not consume it." He "is the true light which enlightens everyone…." (John 1: 4-9)
            Jesus says "whoever follows me will never walk in darkness but will have the light of life."  (John 8: 12) The light spills over into every crevice of our lives and shines a light of hope that gives us a spiritual uplift.
            With the light of hope guiding us, as Light Bearers with the fire of compassionate-loving-kindness woven into the fabric of our souls nurturing and cultivating the light within, we let our light shine creating a new humanity and a society that honors our diversity where every life has value, sacred worth and is treated with respect.
            Erik Erikson says,"…if life is to be sustained, hope must remain even where confidence is wounded, trust impaired." As we turn our face into the howling head-wind, hope is the vitality that keeps our life going, gives us confidence that out of the chaos which continues to swirl around us we can move the American story toward wholeness, healing, justice and well-being for all.
            Liberated from the tyranny of the impossible, persons of hope are bold, ready to risk, defy the probabilities and walk just inside the borders of the possible.