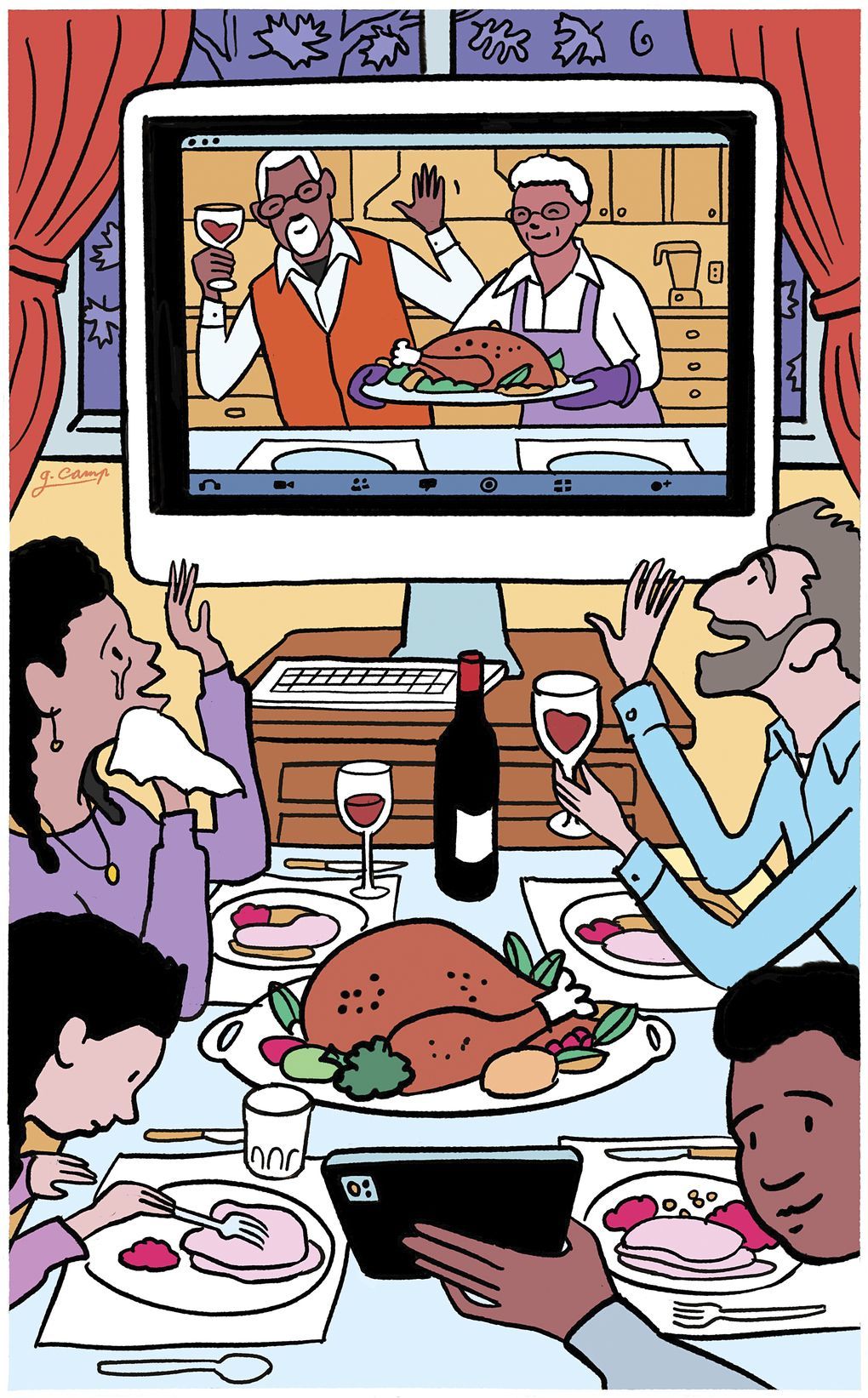 Given that the pandemic will not be slowing down over the next few weeks, most of us are transitioning to new ways we can imagine celebrating the holidays.  Thanksgiving, in particular, is a holiday grounded in community and gratitude.  While keeping this theme, here are some ideas of how we can celebrate Thanksgiving in a way that keeps our community safe and honors the traditions.
Order or Send Food to Relatives 
Many of our family members or friends this year may be having to spend thanksgiving alone or without access to kitchens.  One idea is you can send a thanksgiving meal or side dish to a loved one! 
Small Gatherings Outdoors (No more than 6 people or 2 households) 
If you have an outdoor eating area or a heater, an outdoor thanksgiving for just your immediate household or a pod you trust is a great way to celebrate! Just make sure anybody coming from outside the home socially distances, wears masks, and knows their testing status before gathering.
While many of us are tired out from zoom conferences and happy hours this year, it is still a great way to stay connected with our community.  For me, one way I have practiced gratitude and community this year has been through rekindling close friendships from far away friends that I hadn't had the time to video chat with beforehand.  Maybe invite someone new to your zoom thanksgiving this year!
Donate/Give Back to the Community
A classic way to give back to the community is through donating to a great local cause (and look back at our previous blog for this information)!  However, if you are healthy and looking for ways to give back to the community in person, there are lots of volunteer organizations and food banks in need of help.  If you have the energy and health, show gratitude and community by investing in outreach and giving back for Thanksgiving.
While covid-19 will be beat, this pandemic has shown that new ways of living and normalcy can be reimagined.  Challenge yourself to rethink and refine how you show community and gratitude this year by coming up with new Thanksgiving traditions and experiences that are both safe and fulfilling.