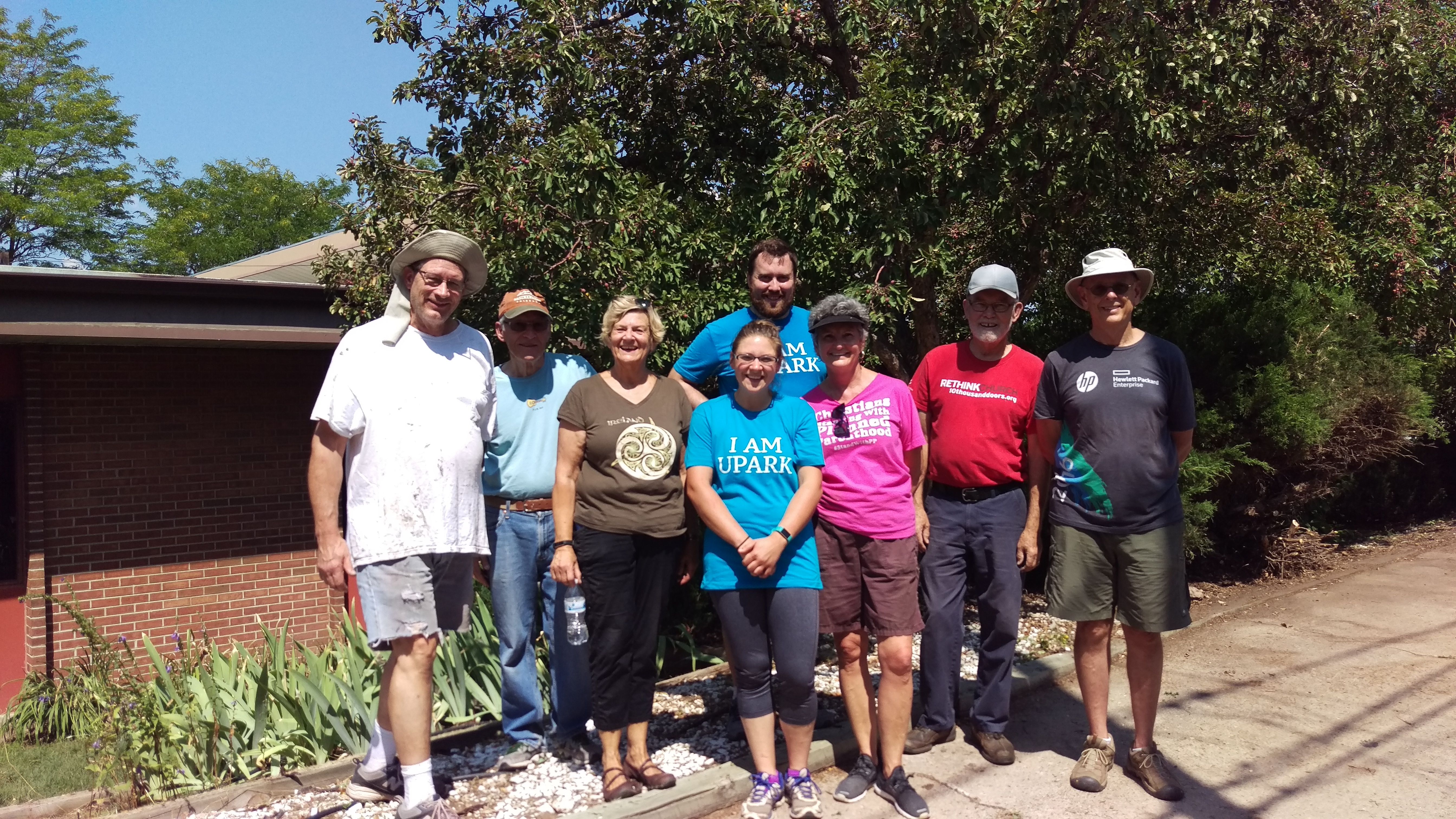 The Evanston Center is a ministry of University Park United Methodist Church. We are part of the Mountain Sky Conference, and our Bishop has put together some guidelines before any of our facilities may re-open.
STATUS LEVELS OVERVIEW
RED STATUS
Stop all in-person worship and gatherings. Essential workers only are allowed in the church building(s). This is the "Stay in Love with God" time and stay-home phase of our ministry. Right now it is best to err on the side of caution, even as directives are eased from the various Mountain Sky Governors. Details related to the Red Status are provided at the end of this section. As of this publishing, the Mountain Sky Conference is operating within the Red Status through May 31, 2020.  
YELLOW STATUS
Cautionary Return. It is anticipated this will cover a number of months. As the MSC, we want to "Do Good" as restrictions are lifted. This may mean a gradual return to gatherings, depending on the circumstances. Yellow Status begins when state and local officials have reported a 14-day downward trend of cases, hospitals are treating patients without crisis care, and there is a robust testing program in place, including antibody testing. 
GREEN STATUS
In-person gatherings are the "Do No Harm" phase that can be initiated when the virus is contained. Permission will be granted to communities of faith to return to full activity and in-person gatherings. This will be in place only as church leadership is confident in the care of their community of faith. Green status for all activities will likely be dependent on a testing protocol for asymptomatic COVID-19 carriers, antibody testing, therapeutic drug therapies, aggressively caring for those who have contracted COVID-19, and approval and availability of a COVID-19 vaccine. State and local officials must have successfully met the criteria of Yellow Status, and there must be evidence through case reporting, testing, and community monitoring that there is no evidence of a rebound.
The Mountain Sky Conference of The United Methodist Church recognizes returning to full participation will be based on the oversight of the Bishop, Crisis Response Team, state, and national guidelines, as well as the seasonal movement of the virus. 
The Evanston Center Director will be meeting with a committee on May 21 to establish guidelines for re-opening the building. We know that we will not be open before June 1, but it will likely be a later date than that. We will post updates and email our tenants as we have more news on opening the Evanston Center. Many of our groups are continuing to meet online in the meantime.