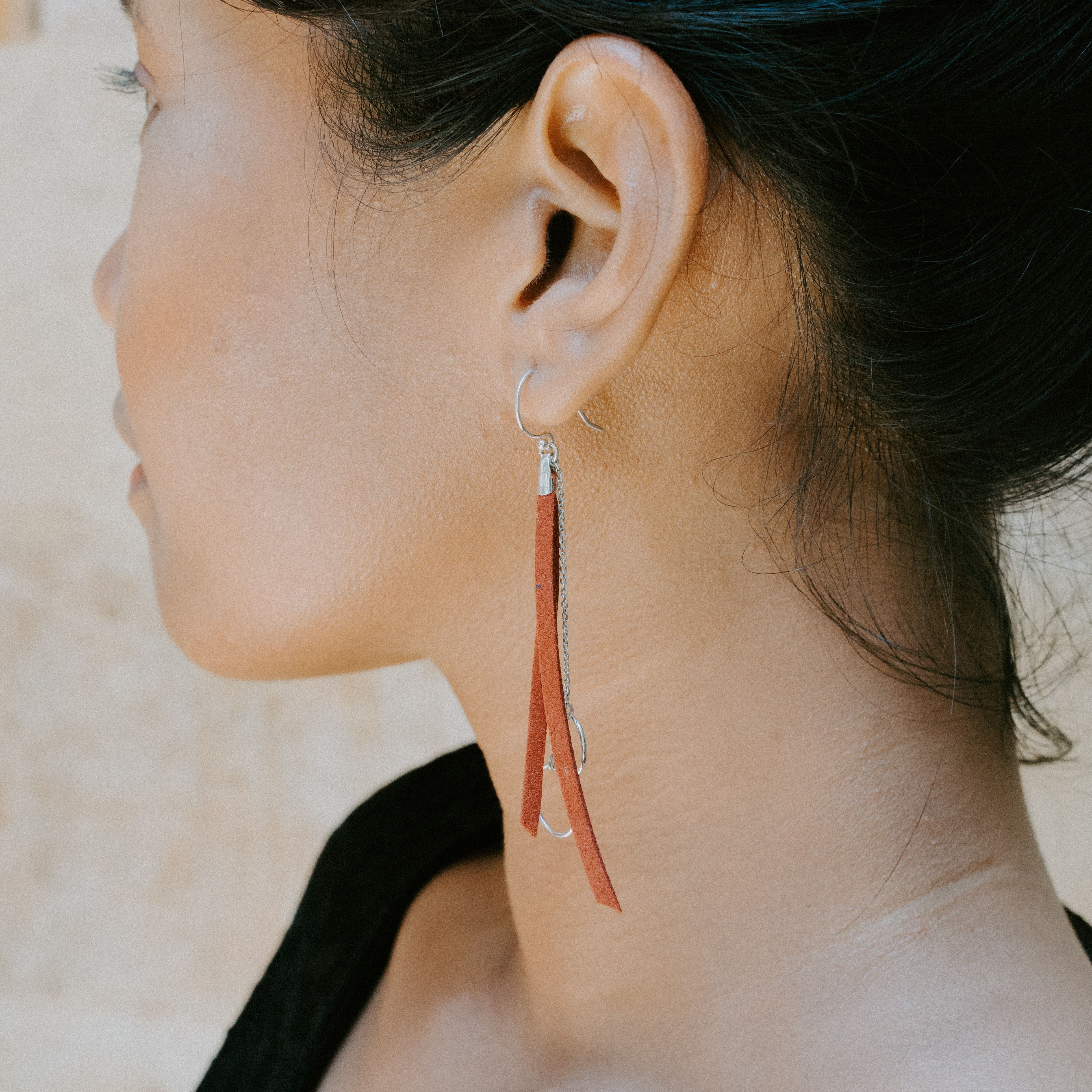 How often do you get to enjoy the blessing of listening deeply? Back in the 1970s, the musical composer R. Murray Schafer coined the term "soundscape" to describe the sound environment in which we all live. Schafer noted that in non-industrialized cultures, age-related hearing loss was much less common than in ours. While hearing loss did occur, said Schafer, it was normal in quieter cultures for elderly people to hear whispers at distances that would amaze most of us in our contemporary world. The constant sounds of our industrialized and fast-paced world are literally deafening.
The problem isn't just acoustical. Whether it's listening to music, the sounds of nature, deeply hearing others, or listening quietly to the voice of our own hearts, our culture makes deep listening difficult. It's especially hard to hear the still, small voice of God in a society that sets little store by the idea that God speaks at all.
This Sunday, I'll be continuing our "Dirt Work" sermon series with a passage from Paul's letter to the Romans. Paul writes that all of creation is waiting "for the revealing of the children of God." I think that what Paul calls "creation's groaning" is all around us; we just don't recognize it because we haven't cultivated the ability and habit of listening. I hope you'll join us in worship on this third Sunday of Lent, and for our Lenten studies on Sunday mornings 8:45 – 9:45 and Wednesday evenings at 6:30.
I want to offer a quick update on our church's plans to respond to the coronavirus outbreak. Yesterday's e-newsletter contains a link to a web page that comes from state public health officials and will be regularly updated. In order to stay connected to those who stay home, we'll be offering sound recordings of at least the sermon and scripture reading, if not other parts of our service. Those recordings will be available starting next week. We'll also have paper and downloadable copies of the sermons available for those who would like to read them. We're working on creating a video livestream of our service for those who would like to watch live online. That may take a week or two to set up, and we'll notify you when it's up and working.
In order to limit the possibility of contagion, we will not be serving communion in April; we'll be offering a blessing litany instead. Our staff, visitation ministry, and I continue to take every recommended precaution as we visit people in hospitals and care facilities, but if you would prefer not to receive visits please let us know and we can check in with you by phone or email. Above all, please make your own health and safety a priority. I'm sure that, like other disease outbreaks in recent years, this one will be controlled. But for the moment, it's important that we look out for each other in every way we can.
You're in my prayers this week – I hope to talk with you soon!
Andy
Photo by Agung Pandit Wiguna from Pexels