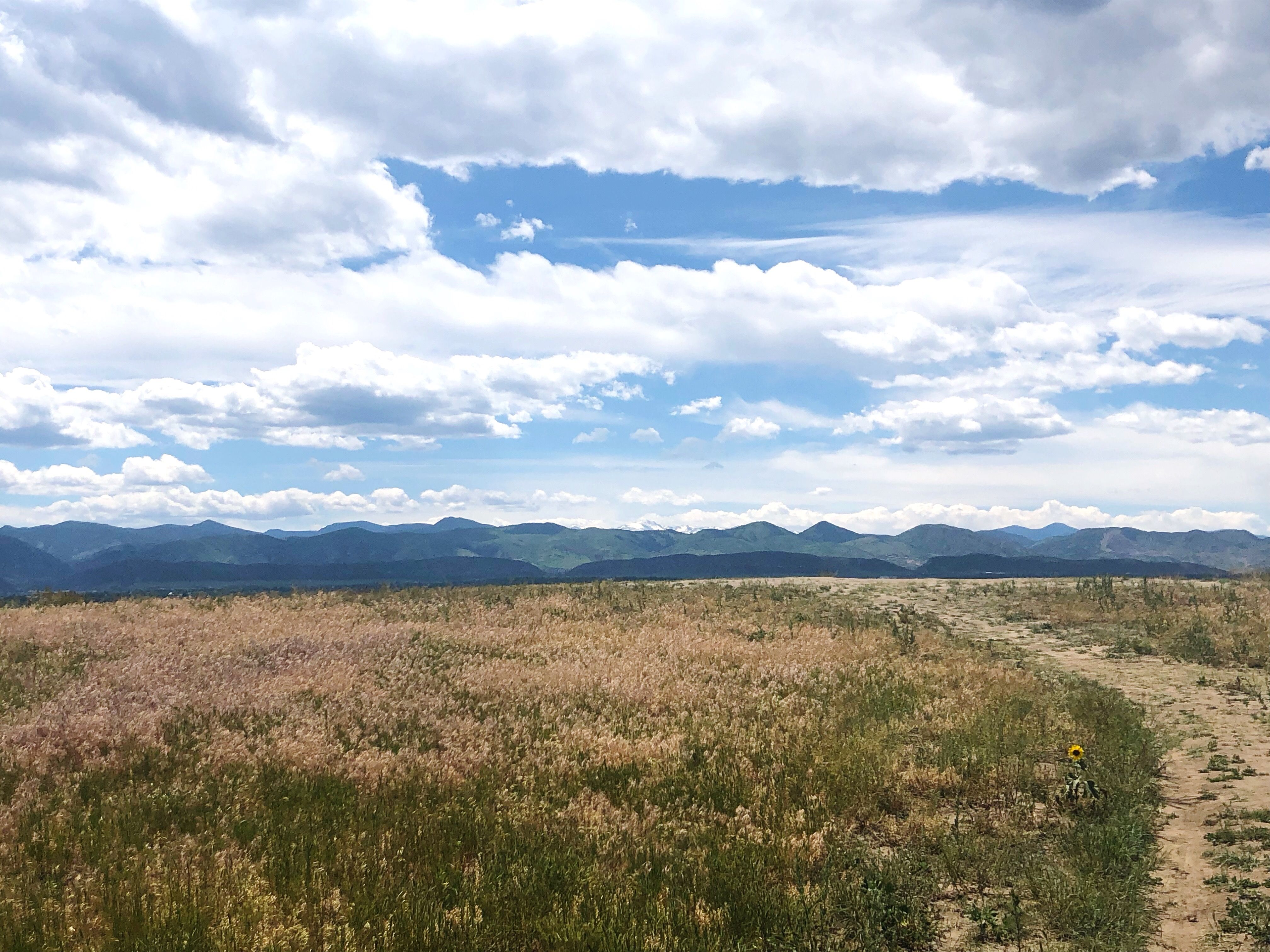 I hope you're enjoying this sunny and warm week. Spring might just be on the way, although since we're in Colorado we can be sure that we'll see more snow. One important part of Springtime is coming up this week, though: don't forget to set your clocks ahead an hour on Saturday night! 
It's probably just human nature to think about what we're passing on to our descendants, and about the world we're passing on to those who come after us. For the second week of Lent, we'll continue our "Dirt Work" Lenten study this week on Wednesday evening and on Sunday morning. Both in the study and in worship on Sunday we'll be focusing on the story of Abram's call in the 12th chapter of Genesis. God calls Abram to move to "the land that I will show you," and promises to create a great nation to bless the world. It's a rich and ancient story that raises important questions about what it means to be the people of God, and the soul-clearing dirt work that is required of us. In my sermon, I'll be reflecting on how, in the midst of tumultuous times, we can become the ancestors our descendants need. I hope you'll join us in worship and for one of the Lenten study sessions.  
This week, we'll also start work on plans for worship and other congregational events in case public health officials recommend minimizing gatherings because of the COVID-19/Coronavirus. As numerous public health officials have reminded us, the risk of contracting coronavirus remains very low. At the same time, it's important to make plans to support one another and our community as necessary so that we can continue to be in ministry to our neighborhood and the world beyond, and so that the life of our church won't be disrupted more than it has to be.  
I'll see you in worship this Sunday, and as always, I hope that if you'd like to chat or get to know one another, you'll call or email me.  
Grace and Peace to you, 
Andy Dunning